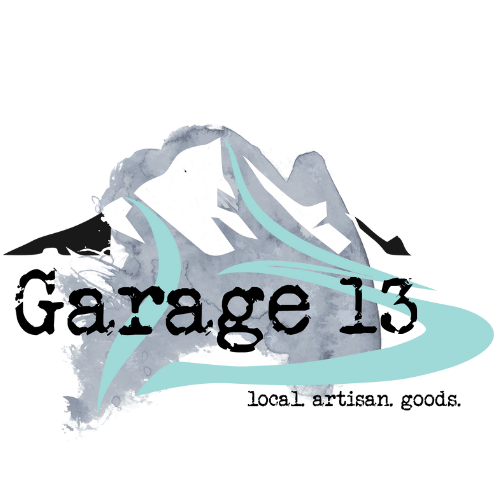 GARAGE 13 is a fresh and interesting shop with great quality items that are a little bit different. Our focus is on the passion of our local makers right here in Ontario. Handmade paddles, one of a kind pottery, tapestry and rugs from local wool, wood creations including bowls to soap decks, honey from a local farm, jewelry made around the corner, local sourced candles, Canadian made leather goods, local art and the list goes on! We want to inspire passion and growth for the makers of Grey Highlands and Southern and Central Ontario.

Not only is this an opportunity for the artisans of our area, but the chefs too! We will serve as the first large scale, multipurpose commercial food processing kitchen in the tri-county area. We will have a space for local caterers, farmers to rent and process their own value-add products and local food processors to start and grow their business through larger batch productions.

Our location boasts hundreds of cottagers, boaters and many trails along the water. Seasons bring skiers and snowboarders, snowshoers, cyclists, hikers, motorcyclists and tourists looking for a great new area to get their sneakers dirty. We will enjoy the large lot, with room enough for food trucks on special nights for take-out with picnic tables, fairy lights and something just a little bit… magical.

You never know what you'll find in our GARAGE!
If someone told me in 2021 that I was going to retire from my job and the company that was my family for 17 years, I would have laughed whole heartedly and questioned their sanity.  Well, here we are.   
While hiking at Old Baldy in early winter of 2021, we looked over the Beaver Valley and questioned why we didn't live here.  We had spent a couple winters renting in the area for the winter months to enjoy the Beaver Valley Ski Club, take in local food, friends and the beautiful Bruce Trail hikes, and every time we were here, we were pulled deeper in to loving Grey Highlands. 
Our daily drives to the hill took us past the Eugenia Emporium, that sported a FOR SALE sign … and it sang to us every time we drove past.  What could we do there? Do I really want to run a business? What would it be like to direct the energy and passion I have, towards something I created?  Am I prepared to step outside of my comfort zone and take a leap? YES!  Life is too short to eat fake butter…. Drink cheap wine or hold yourself back.  YOU have the power to do ANYTHING you want! YOU can make it happen.
Fast forward to July and we said good-bye to our home and our best friends, moved an hour and a half north and started creating what would become GARAGE 13.  Working with our local business development teams enabled our visions to start becoming a reality.  Direction and possibility became words we used daily.  Passion and growth, things that were always a part of my life, were now things I was searching for in makers that fit our vision.
Leaving  "corporate" for a slower pace, more family time, and an opportunity to explore my own growth is our new world.  I am so fortunate to have such wonderful family and friends to keep me sane(ish) and moving in the right direction.